Services
FLAVOURING CREATORS
We create flavourings for the food and semi-finished products industries.
We are urged on by our enthusiasm and curiosity, which we share with our customers.
Every meeting turns into a fruitful exchange through direct cooperation with your technicians.
CONFIDENTIALITY AND SAFETY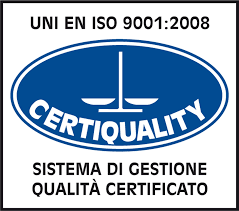 We are known for maximum RELIABILITY and CONFIDENTIALITY in managing every customer's technical and sales information.
Our industrial plants have high hygiene and SAFETY standards, comparable to those found in the pharmaceutical sector, in full compliance with HACCP and Vision 2000 guidelines.
TOP QUALITY
At Metroz, we never just make do.
We only use TOP QUALITY RAW MATERIALS and own-produced intermediate products.
Our range constantly takes into account the new frontiers of research into the relationship between food and nutrition so we can ensure flavourings that take care of your customers' HEALTH and WELLNESS.
SUPPORT AND DELIVERY IN SIX DAYS
We provide a flexible organizational structure, able to respond promptly, effectively and competently to your every request.
We ensure you full technical and sales support, from product development to after-sales. We provide you with the documentation you need and create your product in accordance with the standards on your market.
We ensure you all the support and technical assistance you need during the pre- and post-sales stages.
We become a part of your company, and devote ourselves to designing new products tailored just for you, to meet your technological and marketing needs.
We handle orders within six business days for most products. We produce to order; we do not hold stocks.
SAMPLE REQUEST FORM
Complete our Sample Request Form
SO WE CAN MEET YOUR NEEDS.